Goal Setting – Start With The End In Mind.
Here are just a few Goal Setting Tips for Your Business in 2021.
There are a variety of ways in which youʻll want to measure how your company or organization is doing. When you choose a method for goal setting, you create clarity and alignment for everyone on the team. As a result, youʻre entire team will know where youʻre headed and what success looks like..
Is 2021 the year to to grow your revenue? Then decide what your BHAG is. If itʻs the year for becoming more efficient, determine what improving processes will look like. Or, if itʻs a project with a hard deadline, like getting your website launched in 2 months, be sure and commit to it with a date.
Whatever your goal, once you have it, put it out in front of you; on your desk on your computer screen, talk about it, share it with your team, socialize the heck out of it. By sharing this goal you build momentum around it for yourself and others.
People will believe in your goal when they see you believe in it too.
Use the SMART Goal Concept
Make sure your goals are:
Specific – Is the goal clear enough that everyone on the team understands it?
Measurable – Have you identified what the indicators or data will be that determine that you have succeeded?
Attainable – Is this goal realistic? Do you have the resources (time/money/people) to realize the goal?
Relevant – Does this goal tie into the organizationʻs overall mission, vision and performance indicators?
Time Based – Have you set a specific target date to reach your goal?
If youʻre working with a team who have ownership of outcomes, make sure they are active participants in the goal setting process. Shared participation in defining the goals and outcomes ensures everyone feels ownership in realizing your goals.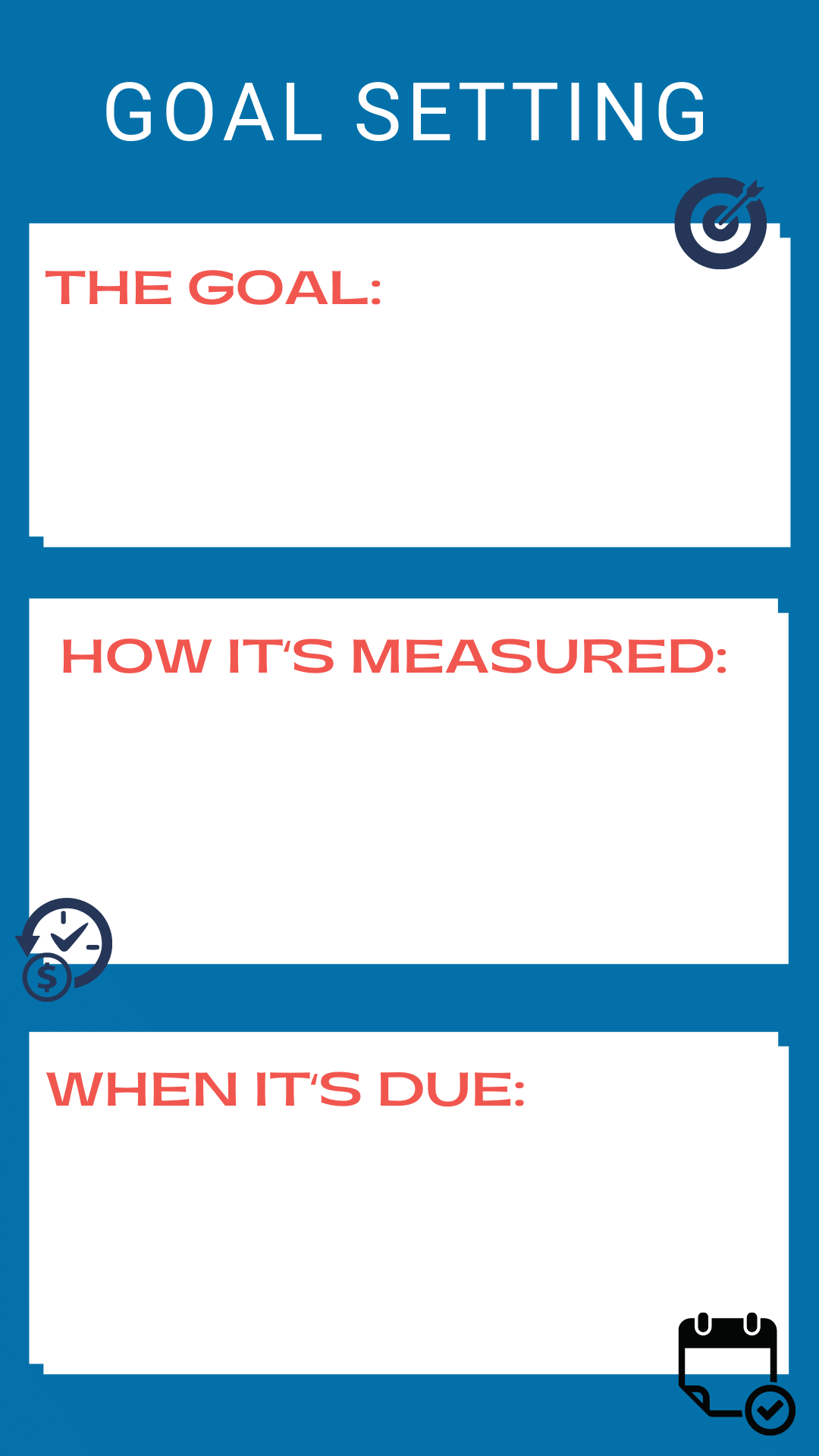 TOOLS TO START
You donʻt need to make the goal setting and tracking high tech. If youʻre ready to go here are a few tools that may be useful:
Remember, you donʻt want to create administrative overhead. Be sure and stay focused on setting goals. And, if you decide to use a more complex tool for tracking your goals, be sure youʻve planned for the resources needed to maintain it.